To register to a FREE web based group healing,
or to look at workshops dates, please click on http://tamaramessenger.com/calendar
---
Would you like to feel guided from within?
Are your emotions taking you for a ride, preventing you from staying centered?
Have you already felt blissful and connected, but can't get that feeling back?
Quantum Liberation allows us to become conscious co-creators of our lives. We become connected to the universal Source and Love energy and direct our lives from the inside.  Our lives become fluid, changes are met with ease, and expansion comes naturally.
Recently, the method has undergone a major Quantum Leap and issues are being resolved faster than ever before.
Learning this new way of being is not only possible, it is our birthright and will bring expansion and joy to anyone.  Here is a quick sample of what is now possible:
Free yourself quickly and profoundly, with love and laughter…
Instead of having to force yourself to implement changes, you can do a quantum jump into an integrated new way of being
Feeling connected to all and transcending our existential aloness
Find your space and contribute fully according to your heart's deep desires
Help your body access self-healing, for pretty much any type of physical issues
Improve relationships and resolve conflicts, even with estranged family members or when facing legal issues
To live in peace with an open heart is now attainable instead of being an out of reach ideal.
Life's little nagging problems, self-sabotage, difficult people, accidents or unresolvable conflicts become a springboard to welcome even more love and expansion into our heart.
Stress becomes an instrument to become more aware and free ourselves of our patterns, instead of being a victim to it.
On this path of personal liberation, you will learn how to use your internal compass. The path to follow becomes easier to discern, choices to be made turn into a peaceful and obvious path to follow.
Your personal individual truth springs from within you, without outside influence, far away from any dogma.
A nagging isolation can make way to a profound feeling of interconnecteness and mutual support.
Hypersensitivity, Empathy and Intuition gradually turn into great forces onto which you can lean on, instead of an impediment to your happiness.
Conditionning, beliefs, ancestral programming dissolve, freeing your energy, allowing your authentic self and joy to radiate out.
The peaceful and reassuring vibration of your heart will start to be felt to those around you, your loved one as well as passerby.  Your positive influence will grow as you continue to free yourself of past conditionning.
During this week-end workshop, you will learn how to:



Transcend your self-sabotage mecanism coming from the survival brain, which:
– paralyzes us, or makes us dissociate from ourselves,
– gives us the injonction to flee (or makes us escape into drug, alcohool, food, shopping, Facebook or video game)
– or forces us into stressful situation that we feel we must combat (or become workaholic)
Free yourself from the grip of your ego, conditioning, inner blocs, familial heritage, detrimental habits, emotional over-reactions… by accessing the infinite power of your heart, spirit and Source.
Access a inner state of peace and non-resistance in which your body can self-heal very very quickly.  (Please note that the law obliges us to mention that this work cannot be seen as a replacement to western medical care and that it can used as a complement to the care of your doctor.)
Feeling at peace with an open heart, being in synch with available ressources around you… being centered and fulfilled.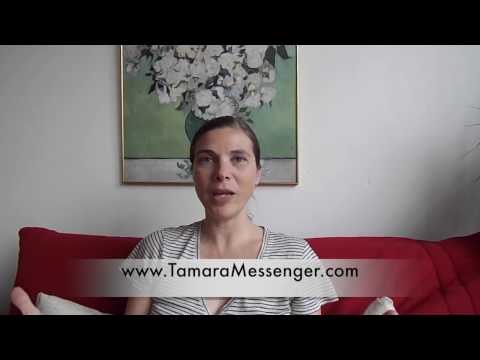 Who is it for?



Anyone wishing to learn.  Anyone who is intuitive, sensitive (whether you recognize it or not) and who wishes to learn to follow the heart and intuition instead of thoughts.
BEGINNER:
You can be at the very beginning of your path or still be cut off from your emotions… Quantum Liberation will allow you to save years of work on yourself.  You do not need to have already developped innate abilities.  Your intuition and senses will grow at their own rythm, as you continue to free yourself from inner conditionning.
NOTE:
If feeling your emotions and expressing them is an unknown territory to you, this note is especially for you:
For some people (and I was part of them) it was a survival strategy to keep our emotions under control, to not feel them or to repress them.
During the workshop, you will learn a process which will allow you to free yourself from stuck and repress emotions, at your own rythm.
What may happen is that you are so happy to finally be able to free yourself from all those buried emotions that they will come up rather fast, in order to be taken care of and freed up as fast as possible. It is rare, but does happen from time to time.
In this case, it is possible that after the workshop, you will feel more your emotions than ever before and you will feel like you are going through a roller coaster of emotion, instead of the emotional flatness you were used to.  This is only a phase. As you continue to apply the process of Quantum Liberation on these newly surfacing emotional reactions, they will get freed up and you start feeling more vibrantly alive as well as more grounded and centered. If you feel a strong desire to learn Quantum Liberation, trust yourself, you are in the right place.

ADVANCED:
You can already be very advanced in your personal path, have practiced several methods, meditate regularly… Quantum Liberation will allow you to fast forward your personal evolution, whilst having fun.
It is no longer needed to talk about the issues, to analyse them every which ways… with this new method, all you need is to become aware of the issue and your reaction to be able to free yourself. What a time saver!
PROFESSIONAL
You already know how to use your connection to Source?
You already practice energy healing?
You have been giving healing sessions for years now?
Welcome! Lots of confirmed energy healers come to learn Quantum Liberation.

Quantum Liberation will allow you to :
– free yourself from persistant inner blocs that you can't seem to shake, no matter how long you've been on this path.
– stay in expansion both personally and professionally
– understand why some of your clients seem to be stuck in their suffering… and what to do to help them heal (no it is not because "they are not ready to let go")
– transcend the need to have protection systems (shields, energy bubbles etc) or continual cleansing (cutting cords, removing arrows or entities) by giving the people what they need instead
– to make healings way more fun, whilst being extremely profound and efficient
– to identify what create resistance to change and self-sabotage which slow our evolution.
If you feel that your life's mission is to help the evolution of humanity by reconnecting to their essence, their heart and Source… this workshop is especially for you!
What happens during the workshop?
Quantum Liberation can be practiced in person and long distance. No need for special postures, rituals or environments. We are usually sitting on chairs, just because it is more practical… but I have seen students practice lying down, whilst walking, or standing on their heads!
We take our work very seriously, but do not take ourselves seriously.  Humour, goodwill, intuition and compassion are ever present in our work.
It is a practice that allows us to connect to the infinite power that exists within each of us, wherever we are, regardless of the environment.
This workshop is composed at 75% of exercices and practices so that you can become autonomous as quickly as possible. There will be time for Q & A.
The first evening is dedicaded to learning how to connect and most importantly, to liberating the sabotage patterns, doubts and fears that would prevent you from learning and using your Source connection most effectively.
The first day, you will learn how to use your connection for yourself (and others if you wish to practice later on) on any pshychological, spiritual, energetic, mental, or physical issues.
The second day we focus on co-creation and opening our heart, so as to align yourself with what your heart truly desires: abundance, love and achieving your projects in the highest and best way. Your inner conditionning keep you prisoner of a non desired reality. It is not about visualising something specific (that is usually desired by your ego). The aim to let emerge and blossom the true nature of who you are, alongside with what corresponds most to your true inner desires.  The attraction and co-creation happens naturally
NEXT TRAININGS:
Please see the dates on the calendar page:
http://tamaramessenger.com/calendar
TO REGISTER:



Make a deposit of 80€ (or GBP in the UK) with paypal.  Please specify which workshop you are registering to when making the deposit.
Call Tamara Messenger au +(33)782994066 for any information and to register. Please repeat your number twice clearly.
INVESTMENT IN YOURSELF



EARLY BIRD:  Registration and payment of deposit more than 2 weeks before the workshop:  260€ (or 260£ in the UK) – register early and save!!
297 € (or 297£ in the UK) for the 2 and a half day of training.
80 € (or 80£) deposit by paypal + 217 € (or 217£ ) at the door
A deposit is needed to secure your spot as spaces is limited.
If you need to pay in several times, you can do so by paypal ahead of the workshop time… unless special arrangement with Tamara.
As Tamara is based in France, non French checks are not accepted.  Cash is thus prefered.

Do not let money issues stop you from attending. We will devote time to clear abundance issues and I will show you the way how to continue the abundance clearings and re-alignement on your own so you can finally bring forth the desired abundance.
Register by sending a deposit through Bank transfer or by Paypal and getting in contact with Tamara Messenger.



And… because I do take my work very seriously but do not take myself too seriously, here is a little presentation of what you will – and will not – learn in the workshop: